Our Store
A Great Place to Work
Comphy Sheets
Guests at the St. Bernard Lodge enjoy the pleasure of Comphy Sheets. These breathable high performance micro-fiber linens feel better than high thread count cotton. Beyond feeling great, these non-allergenic, no-iron sheets dry quickly and are pre-treated to resist stains. No surprise that studies show that people sleep better on Comphy Sheets! NOT sold in stores. If you would like to sleep on Comphy Sheets at home, we can have them shipped directly to you. They also make great gifts! Each sheet is guaranteed for up to 2 years against product defect.
Sets include: 1 fitted sheet; 1 flat top sheet; 2 Pillow Cases.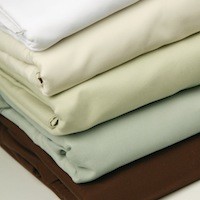 ---
MINKY "Indulgent" Robe
Our "Indulgent" robe is our dry lounging robe, great for cuddling up with a good book by the fireside or for enjoying a quite evening on the porch swing. This two-layered robe features a silky outer shell of microfiber and is fully lined with MINKY, maybe the softest fabric you'll ever have against your skin!
Unless indicated, your robe will be made LONG to fall at mid calf on a person of average height (appx 54"). We can, however, shorten your robe to hit at the knee. Please indicate KNEE LENGTH if you want your robe to be shortened for you.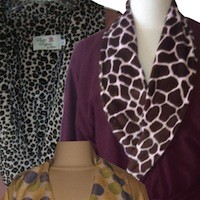 MINKY "Indulgent" robe
$145
---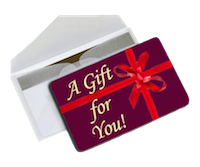 Gift Certificate
Gift certificates will be mailed to you and are redeemable at St. Bernard Lodge.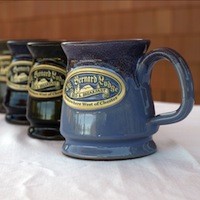 St. Bernard Lodge Mug
$17.50
Ceramic coffee mug with St. Bernard Lodge logo. A perfect gift idea to remember a trip to the St. Bernard Lodge and the Lassen Volcanic National Forest region. Hand-made by Deenen Pottery.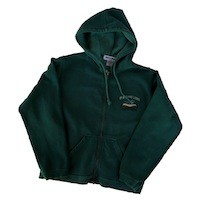 Cotton Hoodie
$46.00
Snuggly cotton hoodie, perfect for walks in Lassen Volcanic National Forest or any other place in the great outdoors. Color embroidery St. Bernard Lodge logo on left breast panel.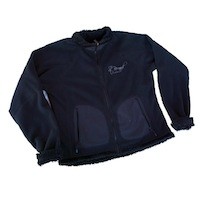 Furry Fleece Front Pocketed Zip-up
$62.50
Stylish and warm, this furry fleece zip-up is perfect for the woman who wants a little style in her outdoor wear. Color embroidery St. Bernard Lodge logo on left breast panel. Machine wash, cold.
Short Sleeve Cotton Blend T-shirt
$19.50
The perfect addition to any lady's casual wardrobe. Enjoy your summer activities in style with this great T-shirt, complete with St. Bernard Lodge logo on left breast panel.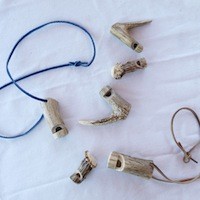 Bone Whistle
$8.50
Whistle, hand-made by the Lee Hyde family from Aton, WY, from shed deer antlers. Choice of whistle with leather strap or just whistle.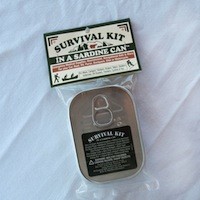 Sardine Can Survival Kit
$10.00
Kit contains highly useful items for an outdoor adventure including emergency medical supplies, nourishment, navigational aids & more. Perfect for your car, boat, RV, purse, backpack, bike or motorcycle. A great gift idea!
75 Hikes in California's Mount Shasta & Lassen Volcanic National Park Regions
$16.95
Guide to hikes in Mount Lassen and Shasta National Parks. Author: John R. Soares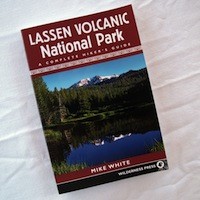 Lassen Volcanic National Park, A Complete Hiker's Guide
$17.95
A detailed guide to 95 hikes in the Lassen Volcanic National Park and surrounding area. Author: Mike White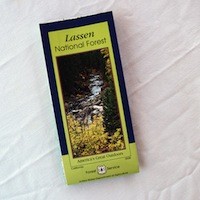 Lassen National Forest Trail Map
$9.00
A detailed map of hiking trails, physical features, camp grounds and other designated services sites and facilities in Lassen Volcanic National Forest. Produced by the National Forest Service.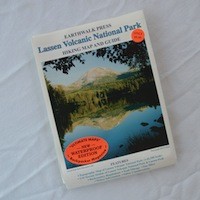 Lassen Volcanic National Park, Hiking Map and Guide
$9.95
A detailed hiking map and guide covering hiking trails, points of interest, amenities and other helpful information on Lassen Volcanic National Forest. Waterproof Edition. Topographic map of Lassen Volcanic National Park with Backcountry regulations, trail mileage, day hikes, winter information and safety considerations.
"Lassen Volcanic"
$19.95
A photo illustrated historical perspective on Lassen Volcanic National Park, by Tim Purdy. This book explores the cultural heritage of Lassen National Volcanic Park.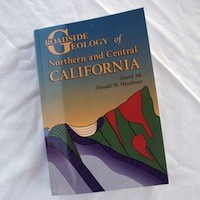 Roadside Geology of Northern and Central California
$19.95
An informative guide of the presenting geology along the byways of Northern and Central California. This book is for people interested in how the Earth works. Written by David Alt and Donald W. Hyndman