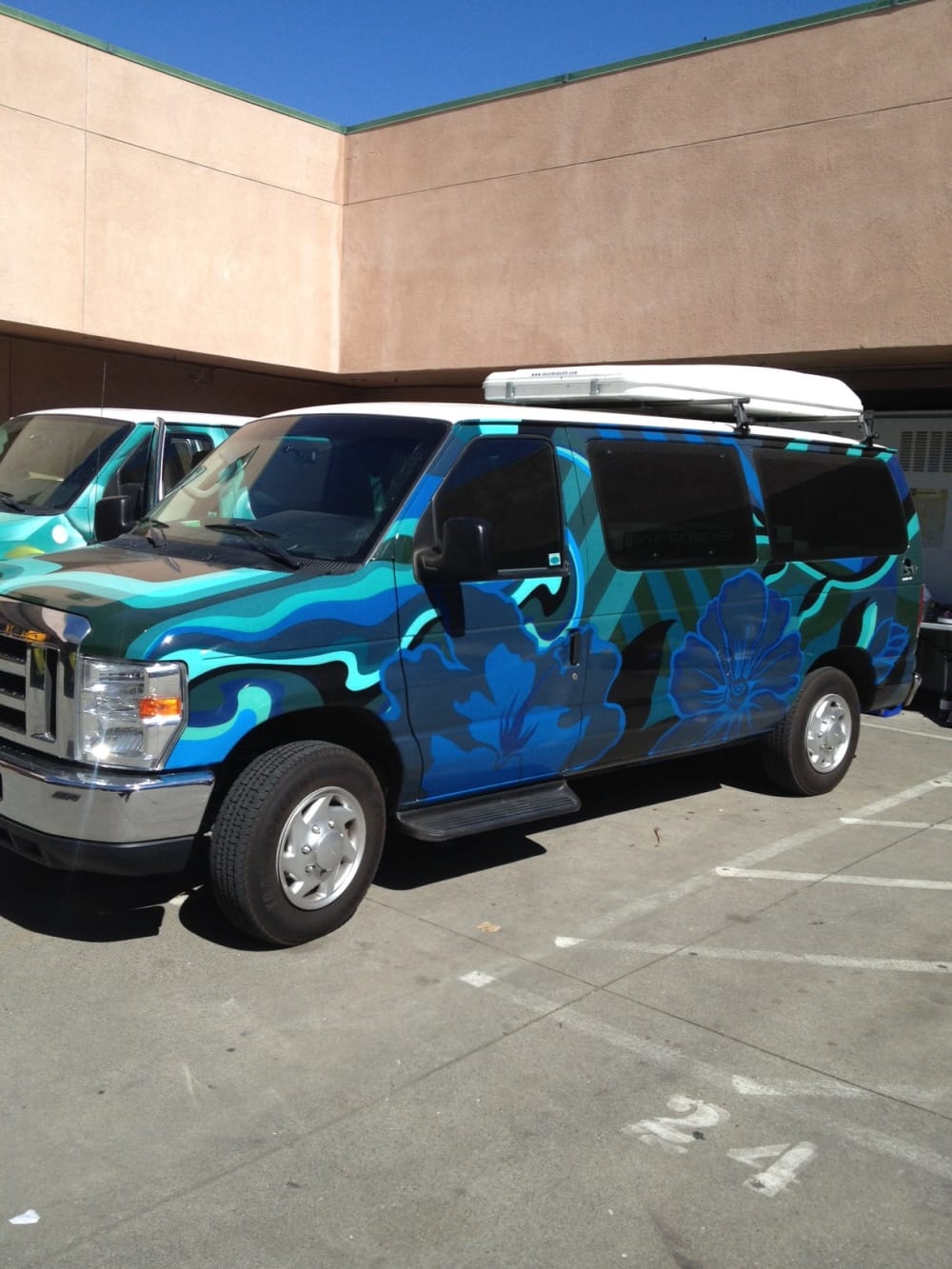 GeoTourism Council Great Escape Tour Starts
October 4, 2013 by: Sharon Roberts
The "Great Escape Tour" of the Sierra Nevada Region of California and Nevada starts Sunday Oct. 6th and continues thru Oct. 11th.
Nicole, with the Sierra Business Council, will start with a radio spot on KGO. Travel with John Hamilton , Sunday morning at 9:35 am. Tune in and find out where Nicole and Brittany will be heading in the Sierras. Watch the roads and the special places in the Sierras for the campervan pictured below.
Escape Campervans out of San Francisco has donated this van for the Great Escape.
Follow their journey on the GeoTourism Facebook Page. Make sure to check-in often to see just where the team and van are at and to suggest stops that should not be missed. Nicole and Brittany are looking forward to hearing your suggestions. During the Great Escape they can be contacted via Instagram @sierrageotourism or Twitter @sierratour.
When you spot this van between Oct. 6th- Oct. 11th, it will be the Sierra Nevada GeoCouncil on their "Great Escape Tour".
After spending the day in Auburn on Sunday the Great Escape team will be spending most of Monday Oct. 7th in Plumas County. Some of the locations you may find them at are heading north on Hwy 70 up the Feather River Canyon. Of course the team will be on the look-out for Fall Colors throughout the area. Leaf peeper reports are on the PlumasCounty.org website.
A few of the stops planned for the day include: Indian Falls along Hwy 89 just north of the Hwy 89/70 junction heading to Taylorsville and then on to the Heart K Ranch in Genesse. Stopping at the Indian Valley Museum and the Cy Hall Museum in Greenville. Checking out Pioneer RV Park and Ada's Place in Quincy, with various stops in downtown Quincy.
A get together is planned at the Brewing Liar in Blairsden in the late afternoon. Many Plumas County Tourism Council members will be attending along with representatives from TRAC and the Sierra Buttes Trails Stewardship. If in the area please join us at the Brewing Liar to greet the Great Escape Team.
After leaving Plumas County the Great Escape Tour will continue onto Truckee, Tahoe and Western Nv on Tuesday. Plan on spending Wednesday in the Eastern Sierra before heading to the Yosemite Gateway communities on Thursday. Sonora and the Foothill Communities are planned for Friday, Oct. 11th, before returning the campervan to San Francisco.
Please send in your favorite places to visit along this general route via facebook or twitter.
If you want to join the tour on Monday, when Nicole and Brittany are visiting Plumas County please call Sharon at 530-258-3382 at the St. Bernard Lodge.
To help plan your next great escape to the Sierra Nevada go to: www.SierraNevadaGeotourism.org. During the Great Escape Nicole and Brittany will be posting on http://sierrabusiness.org/whats-new/blog