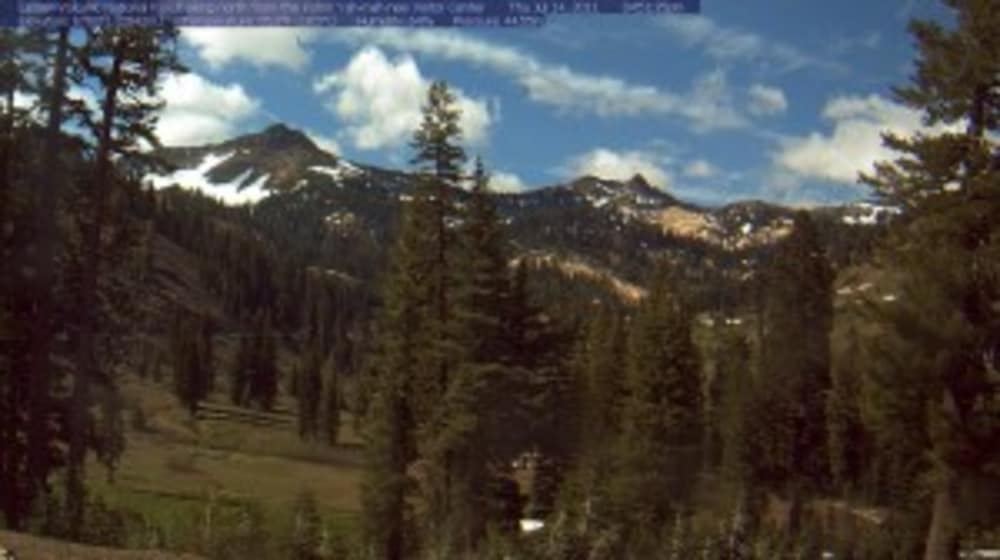 LASSEN VOLCANIC NATIONAL PARK ROAD OPENS
July 14, 2011 by: Sharon Roberts
Hwy. 89 through Lassen Park will open to traffic Saturday, July 16th. This is the second latest opening for the park road in 30 years, in 1995 it did not open until July 21. The earliest it has opened since 1980 is April 28th, this was in 1990. The latest it has stayed open is November 21st.
Weekend of July16th is the last weekend for skiing and snowshoeing on Lassen Peak for the season. Trail crews will begin work to rehabilitate Lassen Peak Trail for the second season of the Reach the Peak project.
Many of the park trails still have snow coverage, including Bumpass Hell and Brokeoff Mountain trails. Snow conditions can be icy in the mornings and slushy and slippery in the afternoons. Hiking in the snow-covered areas requires sturdy hiking boots and trekking poles. Ice ax, crampons and helmet are recommended for safety.
Kings Creek Falls trail is not accessible due to snow and Dream Lake is closed due to restoration project underway.
There are still many hikes open for visitors wishing to avoid snowy areas. Two areas outside of Lassen Park are the Subway Caves and Spatter Cone hike, which both are in the Lassen National Forest. At the NW part of park Manzanita Lake is open. South of Manzanita Lake is Hot Rock which amazes me every time I think of how high it had to blow from Lassen Peak to land where it did. The Devastated Area has great signage and views. NE corner of park has Cinder Cone and Butte Lake. From the top of Cinder Cone you have views of Painted Dunes, Snag Lake and Lassen Peak. SE entrance of the park has Boiling Springs Lake and Devils Kitchen. If you contact Drakesbad ahead of time you can make reservations for lunch or dinner. If you want to see part of the park via horseback Drakesbad offers trail rides. Willow Lake is one of California most unusual lakes and it is the Warner Valley area outside of the Park, in the Lassen National Forest.
If you enjoy hiking it is time to make plans to visit Lassen Volcanic National Park. For more information you may call the park at 530-595-4480 or call us at St. Bernard Lodge at 530-258-3382.