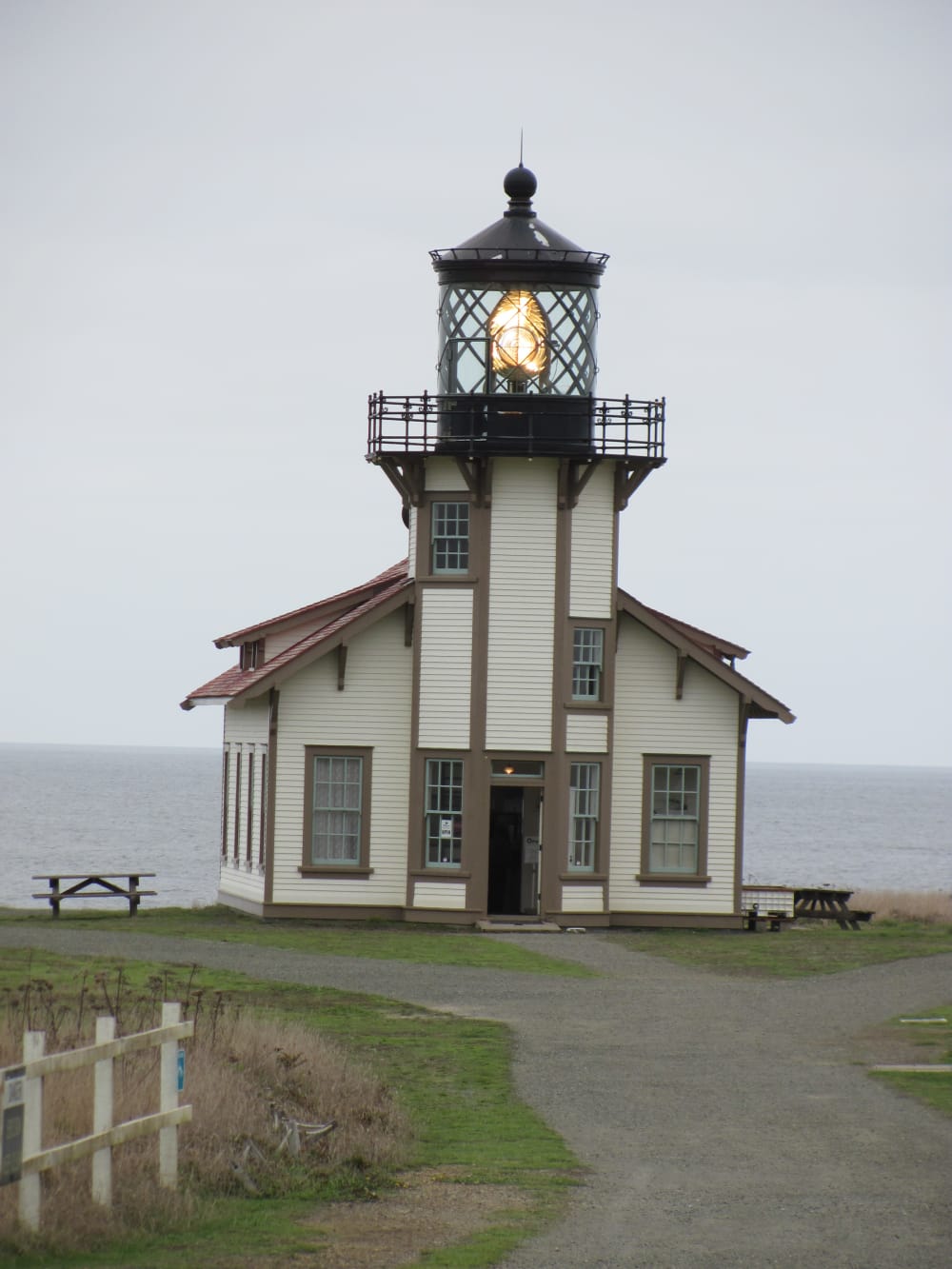 Point Cabrillo Light Station
October 27, 2011 by: Sharon Roberts
Point Cabrillo Lighthouse
If you are visiting the Mendocino Coast, Point Cabrillo Light Station is well worth a visit. The first and third weekend of March 2012 they will be hosting a special Whale Festival with some of the best views for whale watching on the coast.
If you have a few days to stay in the area check-out staying at the Point Cabrillo Lighthouse. Price is very reasonable compared to other lodging in Mendocino.
The Point Cabrillo Lighthouse was established in 1909. It is one of the best restored lighthouses on the west coast and is located just north of Mendocino and south of Caspar, Ca.
California State Parks purchased the light station in 2002, unfortunately it is one of the 70 state parks slated to close July 1, 2012.
It is a 1/2 mile walk from parking area to lighthouse with views of wildlife and the ocean. The Light Station is also close to Mendocino Headlands SP, and Russian Gulch SP.