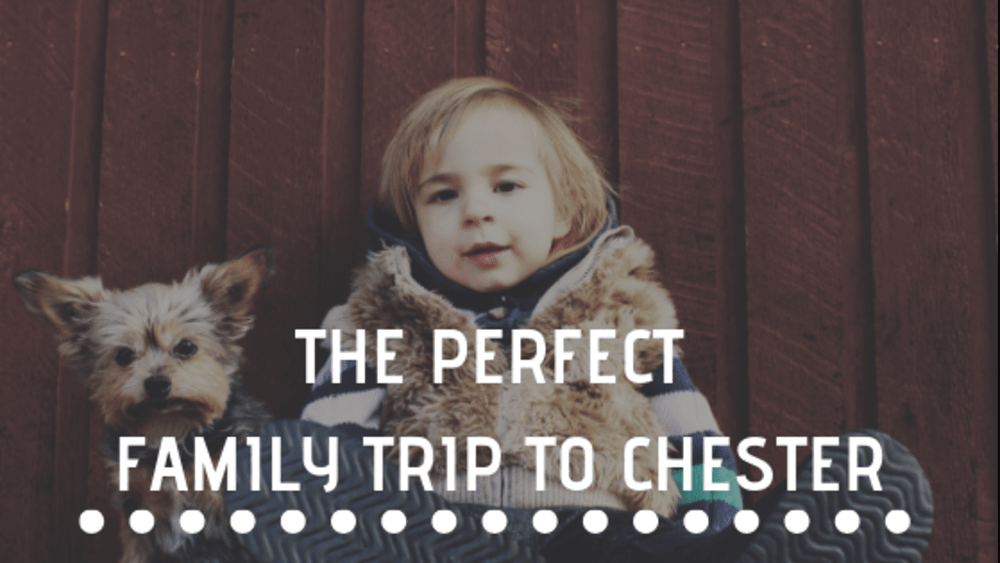 The Perfect Family Trip to Chester
December 22, 2018 by: Sharon Roberts
Looking to plan a memorable, one-of-a-kind vacation the whole family can enjoy? With it's small town charm and proximity to Lassen Volcanic National Park, Chester might be just the place for you. Though Yosemite and Lake Tahoe are Northern California's major tourist destinations, we suggest you consider traveling off the beaten path to experience the beauty, history, and natural wonders of Chester and Plumas County. Bring your family to Northern California to help them unplug and discover the joys of the great outdoors and small town living. Here are some key spots to include when visiting the area. Here is everything you need to know to plan fantastic family trip to Chester, California.
Where to Eat
Breakfast is included with your room rate when staying at the St. Bernard Lodge. We provide a full hot breakfast. Dinner is available at the lodge with advanced reservations of at least one day. When making reservations, please let us know your dinner choices. The menu is available on our website.
Other family friendly locations include; the Burger Depot, one of the oldest restaurants in town. They serve up juicy burgers and other tasty fast-food classics like fries, onion rings, hot dogs, and milkshakes. However, the best part of the Burger Depot is the miniature trains that run through the entire building. The Locker Room or Pizza Factory downtown Chester are great choices with the kids. A favorite of our and many guests is Buffalo Chips in Westwood.
For an afternoon treat, we also recommend grabbing a tasty milkshake or ice cream cone at the Lassen Gift Company & Soda Fountain. Don't forget to shop around afterwards to stock up on some Chester souvenirs.

What to See
Lassen Volcanic National Park is the crowned jewel of the area. The park boasts numerous volcanoes and a variety of geothermal areas, including roiling fumaroles, mud pots, boiling pools, and steaming ground. Lassen Park is actually the only National Park in the United States that contains all four types of volcanoes-Shield, Composite, Cinder Cone, and Plug Dome-within its boundaries. Only 400,000 visitors pass through the park each year, compared to 4 million at Yosemite, so Lassen offers magnificent natural beauty without the stress and inconvenience of crazy crowds.

In addition, we recommend exploring Lake Almanor, one of the largest lakes in Northern California, and the rugged Caribou Wilderness. Chester and Plumas County are also incredible places to view wildflowers and wildlife.

What to Do At Lassen Park
Lassen Volcanic National Park also has some of the best ranger programs in the entire country. From January until April, Lassen's Rangers take visitors through some of the park's finest snowshoe trails. Beginners and experts alike will find something to enjoy on this tour. This is an amazing way to learn proper snowshoeing technique, get a great workout, and explore the stunning snow-covered landscape of the park. The tours run from 1:30 to 3:30 on both Saturdays and Sundays. Meet at the Kohm Yah-mah-nee Visitor Center. Near the visitor center are two different spots for great sledding.
In addition, Lassen's regular astronomy programs allow park guests to take a guided tour with an informed and passionate Park Ranger. You'll learn about the stars, constellations, and planets and get tips on how to locate stars and objects in the night sky on your own. These programs take place at the Devastated Area every Wednesday and Bumpass Hell parking lot on select Saturdays.
And finally, just for the kids, Lassen also offers the Junior Firefighter Program, where they will learn about fighting and prevent wildfires and the important role that fires plays in the ecosystems of our national parks. The program is 45 minutes long and participants who complete the program will earn an original Junior Firefighter patch.
Kayak rentals are offered at Manzanita Lake during the summer months.

What to do Outside of Lassen Park

Spend a day at Lake Almanor. Boat rentals, skidoos, paddle boards and kayaks are available between Memorial Day weekend and early Oct.
Enjoy a bike ride along the west shore of Lake on the Lake Almanor Recreation Trail. Bike rentals are available both in Chester and Canyon Dam.
Play a game of miniature golf at Paul Bunyan Resort on the Peninsula.
For an evening activity, most Friday nights a movie will be playing at Mt. Lassen Theatre downtown Chester. Donation of $5 requested.
If you enjoy geocaching or have never tried it, the area is known for some great geocaching adventures. Geocaching.com can help get you started or we will be glad to send you in the right direction.

Horseback Riding
Horseback riding is another fun activity the whole family can enjoy. Plumas Pines Stables offer trail rides near Lake Almanor from Memorial Weekend to Labor Day, and Drakesbad offer rides from June through September. If you have your own horses, remember that you can board them at St. Bernard Lodge's own stables.

Where to Stay
The historic St. Bernard Lodge is located on 10 acres where you can roam on foot, bicycle, snowmobile, ATV, or horseback. We are the perfect choice for families with children. We offer a variety of games to keep the kids amused during downtimes, or when you want to take some time to yourself to relax. During your stay, you kids can play Pac-man, puzzles, checkers, backgammon, chess, and an unusual maze game in our cozy, welcoming lounge.

Planning a family vacation to Chester, California? Book a stay at the historic (and kid-friendly!) St. Bernard Lodge, located near Lassen Volcanic Park.